Historic Old Colorado City
---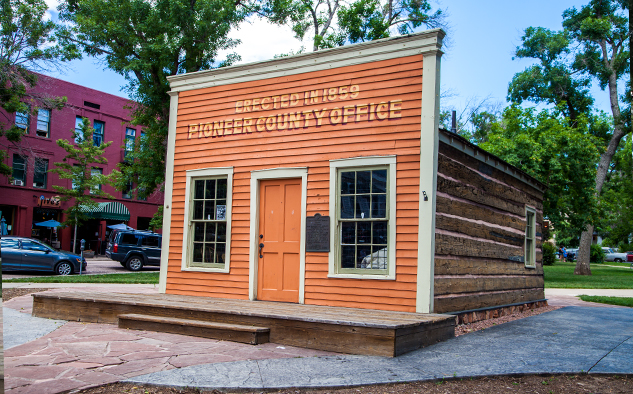 Who loves Chocolate?!?!?
If you love chocolate you should visit St. Louis' very own Chocolate Factory and take the FREE tour! Yes, it's completely FREE and you even get to taste a freshly made piece of chocolaty goodness. This magical place is known as the Chocolate Chocolate Chocolate Factory.
Historic Old Colorado City
Planning a visit to Colorado Springs? Make sure to stop by 

Historic Old Colorado City!
Historic Old Colorado City is a fun little area within Colorado Springs that has unique and original Colorado shops, restaurants, galleries and more. Upon entering this cute little area you notice it has a Old West vibe to it. That is because it was founded in 1895 and though it has changed over the years it still keeps true to the original town. 
History
The history is quite interesting, this little area is where the gold miners from the Pikes Peak Gold Rush got their supplies. Now you can get all kinds of fun things in their many stores. The shops have everything from Colorado Souvenirs, clothing, jewelry and unique local art. There are nearly 100 shops for you to enjoy.
Dining
One unique thing about the area is it's extremely dog friendly. Most restaurants have an indoor and outdoor seating area where you can sit outside with your pup and enjoy the wonderful weather. We enjoyed some delicious pizza at Pizzeria Rustica . Check out our full foodie review for Pizzeria Rustica. There are around 20 places in Old Colorado City to get your Eat on. After dinner don't forget to stop by the candy store or get some ice cream at the Colorado City Creamery. 
Shops
If shopping and dining is on your list of things to do in Colorado Springs Historic Old Colorado City is the place to be! And don't worry there is plenty of parking spaces that make it easy to park and enjoy your visit. 
Check out our video from Day One of our Colorado Springs Trip!
Below is the map of Old Colorado City
For more information visit the official Old Colorado City Website!
Have you visited Old Colorado City? What did you think? Please let us know in the comment section below!