Pioneer Woman Restaurant Review
---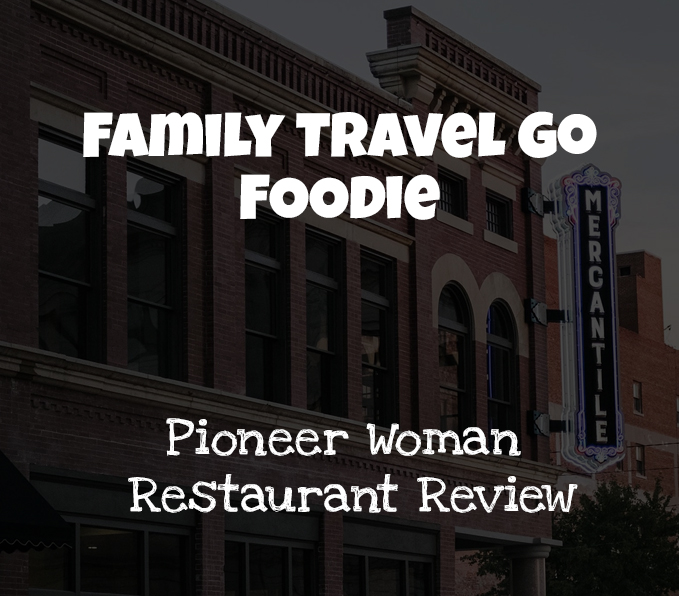 Pioneer Woman Restaurant Review
The Experience:
The first thing you should know about the restaurant is the wait. During weekend hours it has been extremely busy and we had to wait outside. Thankfully, there was a line of outdoor heat lamps to keep us warm during the wait.
Another plus to get you through the wait is the wonderful employees who come out and giveaway prizes, talk and answer any questions you may have .
I stayed in line so my family could explore the gift shop and stay warm. I waited around 2 hours. But it's better than the 5 hour wait people endured over the holidays between Christmas and new years . It was beyond packed according to the employees.
But if you don't want to wait a few hours then I recommend visiting during the weekdays rather than weekend and don't go during any holidays. Or you could partake in their grab and go options where they have food ready and you buy it and take it home.
The FOOD:
The menu seemed to have fewer options than most restaurants but they seemed to have something for everyone and they all looked delicious. Prices were better than expected.
We started with queso cheese dip which was different than what we usually get at other restaurants but it was a good kind of different.
I had the country fried steak with home made mashed potatoes. It was outstanding. The fried steak was made with prime rib cuts and the mashed potatoes were heavenly.
Kayla had the chicken tenders which were great! Oh, and she LOVED the sweet tea!
Cash had the grilled cheese which he quickly devoured and enjoyed thoroughly.
For dessert Cash got some ice cream which he shared and holy -moley it was amazing!
Overall:
Overall, we really enjoyed the meal. The wait was long so try to go on a weekday if possible or earlier in the day. They do serve breakfast, lunch and dinner.
Want directions on how to get to the
Pioneer

Woman Restaurant check out the Google map below.
Check out our Snapchat Story of our day visiting the
Pioneer

Woman Mercantile in Pawhuska, Oklahoma
Thanks for reading, if you have any questions or anything you'd like to add please leave us a comment below we would love to hear from you !