St. Louis Zoo
---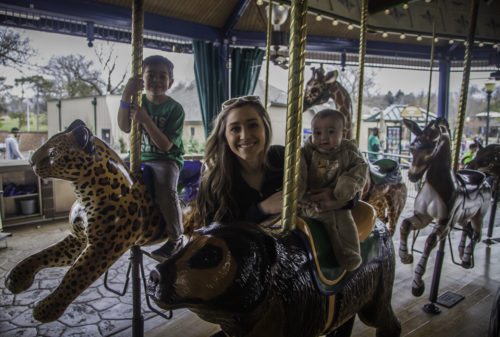 St. Louis Zoo
A must see in St Louis.
The St. Louis Zoo has a spectacular selection of animals and ways to view them up close and personal. There are many exhibits that are so well made you can't even compare them to other zoo's. The Monsanto Insectarium was extremely unique with a combination of beautiful butterflies, creepy crawlies and more. It was a great learning experience seeing the different types of insects, and having a zookeeper on site to chat and answer any questions we had.
The hippo exhibit was my favorite, I had never been so close to a hippo. Most of the animals had large areas for them to play, along with many great viewing angles.
All of the Zoo Crew Members we ran into were friendly and eager to help teach and help us around the zoo. The sea lion show was in practice season but was very entertaining and informative and to our surprise we could actually see many of the animals during the train ride.
Overall, the St. Louis Zoo is a must see in St. Louis! Oh, and by the way,  it's completely free to get in! They only charge reasonable prices for special exhibits, rides and shows but you can get an adventure pass which is totally worth it! For hours and more information please visit the official St. Louis Zoo Website.




Here is our YouTube Video from our Snapchat Story from Day 2 of St. Louis and it includes our visit to the St. Louis Zoo!
The Map below shows exactly where and how to get to the St. Louis Zoo!
Have you visited the St. Louis Zoo before?
Please let us know what you thought in the comments below.
Also check out our other Missouri Posts for more fun things to do and see!
Check out our visit to the Chocolate Chocolate Chocolate Factory!