Our interesting visit to Uranus
---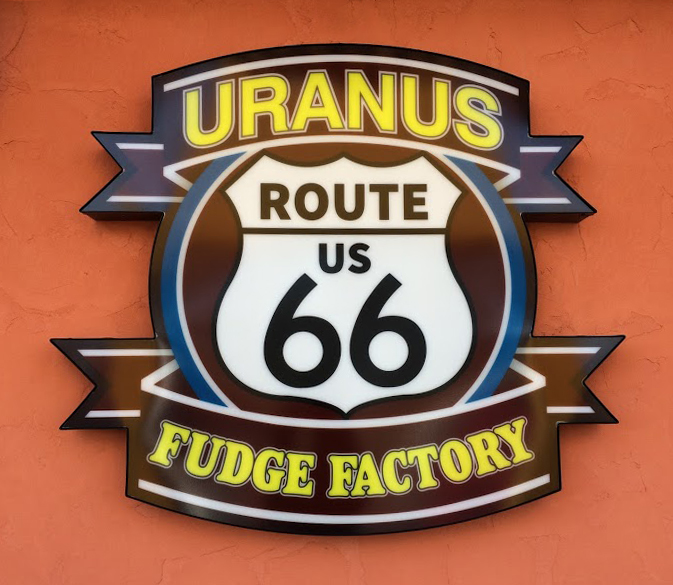 Our interesting visit to Uranus.
On our way to St. Louis, Missouri we ended up making a pit stop at Uranus. Uranus, Missouri that is.
It was quite an interesting place. My initial reaction when arriving was how did they squeeze so much into into Uranus. They had giant Dinosaurs, playgrounds, restaurants, food trucks, freak show style oddities and even  a fudge factory and gift shop. There really is no place quite like Uranus, Missouri.

We had seen the billboards miles away and decided it had to be a pit stop on our road trip. Uranus, Missouri is located on Route 66 between Springfield and St. Louis, Missouri. It is a place for family fun and silliness. We cracked up at the different merchandise and oddities around the Uranus Fudge Factory and General Store. Cash loved seeing the big Dinosaurs and playing on the playground. It is a must see if you are cruising Route 66.
Check out our Video from our 1st Day in St. Louis which includes our stop at Uranus, Missouri.
Below is a handy Map that will show you exactly how to get to Uranus!
Have you visited Uranus before? Or have you visited similar places?
Please let us know what you thought in the comments below.
Also check out our other Missouri Posts for more fun things to do and see!
Check out our visit to the Chocolate Chocolate Chocolate Factory!